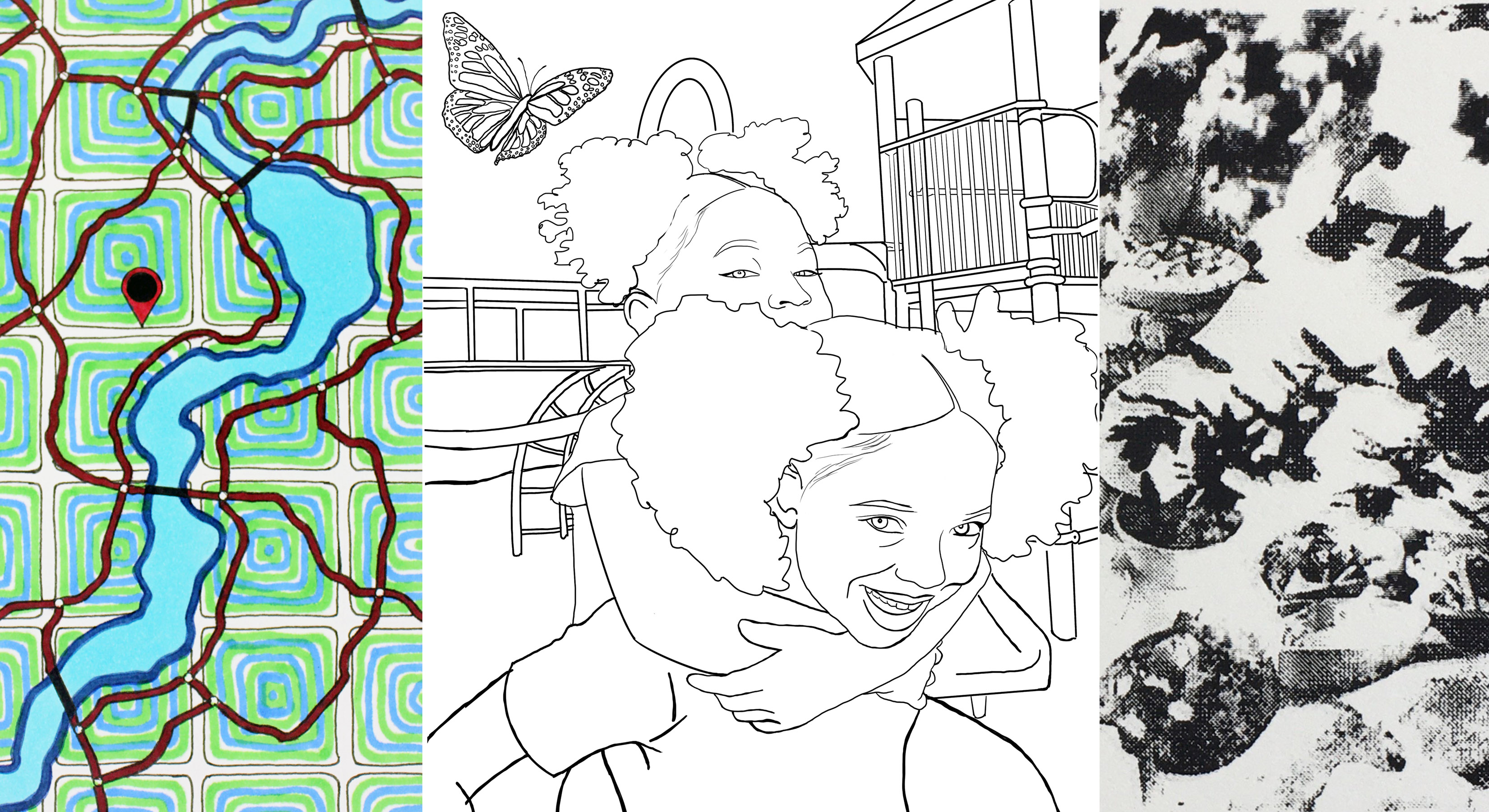 Community Connections
January 25 – February 25, 2022
Community Connections highlights three community-oriented art projects created during the Covid-19 pandemic in 2020. Featuring artworks specially created for Hello Stranger, Color Us Hopeful, and Art for the Heart, the exhibition celebrates the success of each project to counteract social isolation and initiate artist and community partnerships despite the challenges.
Join for the following events:
Saturday, February 5, 3-5PM 
Exhibition Reception and Community Engagement 
with artists Peter Foucault, Emma Montalbano, Michelle Ott, and Summer Ventis
About the Exhibition
Art for the Heart, a collaborative project focused on connecting communities through art who have been significantly affected by the pandemic.
Over 850 art works created by local artists were delivered to seniors in our community through the Great Plates Delivered program. Exploring ideas of food and community, the unique prints brought an unexpected bit of added connection to seniors during the holiday season. Art for the Heart was organized by the Crocker Art Museum, University Galleries, Sacramento State, the Sacramento Promise Zone, and the Mayor's Office. Significant funding was provided through the City of Sacramento's Office of Arts and Culture.
Local artists Luis Campos Garcia, Peter Foucault, and Aida Lizalde worked respectively with youth from Sol Collective, the Crocker Art Museum, and the Sojourner Truth African Heritage Museum to envision works of art that would inspire senior recipients; and artist and professor Summer Ventis worked with four printmaking students from Sacramento State to produce a series of prints exploring the connections between community and food. Delivered in conjunction with the Great Plates healthy meals, the uniquely made artworks aim to provide a bit of joy to over 850 households this holiday season.
Special thanks to all our volunteers who assembled the artwork packages and to Paratransit Inc. for assisting in the delivery of the artworks.